Ahead of its Diamond Jubilee year Life Insurance Corporation of India has given a good gift to its agents by changing various norm related to MBG criteria and eligibility norms related to recruitment of agent. This step will be beneficial for both agents as well as Development Officer of LIC. Earlier the MBG criteria for the LIC agents was 12 lives and . 100000/- FYPI  in an agency year.
Latest News: LIC Launched New Plan Bima Shree (Plan 848). Click the image or link to Know more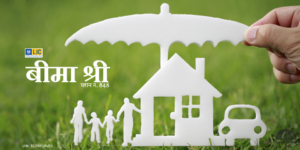 एलआईसी की नयी योजना बीमा श्री (प्लान न. 848)
It will not only help the LIC to retain more agents but also help its Development Officers to recruit more agents as the overall eligibility criteria of minimum qualification of agent reduced to 10th compared to 12th in urban areas and 10th in rural areas. Other than the changes made by LIC, all the other conditions will be governed by the LIC Agents Rules (1972)
Here are the key changes which were approved by the LIC board related to agency matter:
Agency Performance Review policy (MBG Criteria):
The Minimum Business Guarantee norms (MBG Criteria) to be achieved by agents during the agency year :
An agent has to procure –
EITHER

6 lives AND .50,000/- FYPI


OR  

12 lives


OR

. 1 Lac FYPI.    

 

                                                                                                                                                    Notwithstanding the above, an agent shall be exempt from bringing in the business
required of him, if he has continually worked for the Corporation as an agent for a
period of:

not less than 21 years ; or
at least fifteen years and he is at least 55 years of age; or
fifteen years and at any time subsequent thereto there is a business in force in the books of the Corporation under his agency yielding a renewal premium income of not less than Rs. 2,00,000 per annum.

The criteria for termination of agency for failure to achieve the Minimum Business Guarantee:
If an agent fails to bring in the business required of him as specified in 4(a) above in
an agency year, his appointment shall stand terminated at the end of such agency year
under the provisions of Agents Rules, 1972.
The criteria for re-appointment / reinstatement of agents terminated for failure to achieve the Minimum Business Guarantee: As per Agents Rules, 1972 and amended from time to time

Eligibility conditions for Appointment of Insurance Agents:
Eligible Age:

An applicant must be at least 18 years of age on the date of the application.

Eligible Educational Qualifications:

Passed minimum Class X (matriculation examination), or equivalent examination from
a recognized Board or Institution.

Interview Procedure :

Branch Manager to interview all applicants.
Pre-Recruitment training on Insurance to Applicants:
Pre-recruitment Insurance Training (online or offline) to equip the prospective agents
with the insurance, knowledge to appear for insurance agency examination –
for life insurance agent –

25 hours of classroom training; and 25 hours of practical training in accordance with the syllabus prescribed by the authority in life [in Branch Office – the respective Development Officer to impart training and certificate of successful practical training to be issued either by Development Officer or ABM(S)]or BM (S) ; 25 hours of classroom training at the time of renewal of agency (as appointment will have to be renewed after every 3 years);

for a composite agent with respect to the Life aspect –

25 hours of classroom training; and 25 hours of practical training in accordance with the syllabus prescribed by the authority in life As regards Non-Life part, training needs will depend upon the respective Insurers. The Training will be valid for a period of 6 months.
Skill Development Training:
Agents shall be exposed to various training for the purpose of Skill Development including those conducted by National Skill Development Council (NSDC), Government of India, BFSI SSC Financial Sector Skill Council in a phased manner.
Other than MBG criteria and  above-mentioned points all other conditions related to LIC agents are according to LIC agents rule 1972 and other circular related to agency conditions and benefits issued later on by LIC. To know more about other changes approved by Board of LIC click the link provided next Board Approved Policy on Agency Matters