Lots of Insurance frauds are in the news of various newspapers, Fraudsters using various means to cheat people, they are using phone calls claiming themselves officers of IRDA, preparing duplicate policy bonds, imposing as an insurance agent with false ID cards and much more that we cannot imagine.
Insurance scam: Crime branch arrests man for duping former government employee off Rs 77 lakh
Fake LIC agents dupe techies with bogus IDs-The Times of India

Insurance scam: IRDA warns against fraudulent agents who mis-sell products with refund baits-DNA
One can only protect himself from these insurance frauds by being vigilant.
Anyone can become the victim of these insurance frauds, so how to keep yourself protected from these insurance frauds.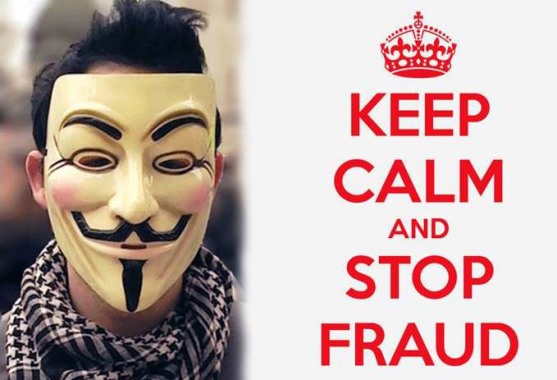 Points to keep in mind to protect yourself from Insurance frauds
Always update your contact details in your policy with your insurer like your mobile no. email ID and correspondence address, so that you can get all the messages sent by insurer related to your policy, like premium due dates, registration of NEFT details, payments under your policy,  changes in your policy or any other alteration in your policy.
Do not fall prey of rebate in insurance premium, people often hand over cash to agents deducting rebate and become an easy prey of fraudsters.
No insurance company declare bonus to one customer and not to other and never ask you to deposit money in any account to get the bonus. Do not fall prey of these calls and claims.
Keep your policy bond in a secure place and share it with your spouse/or trusted person only.
Never hand over you policy bond to anyone in any case, until unless you know the person very well and his where about or to your old and regular insurance agent (keep in mind not only old but regular insurance agent)
Never engage yourself in any phone calls claiming themselves from IRDAI. IRDAI never calls any policyholder for payment of bonus or to tell you about how your insurance agent is cheating you. If you get the call just go to you branch and check the status of your policy and report about the call to officials of an insurance company.
Add you bank account details to all of your policies not matter how long is the maturity date.
If any new insurance agent contacts you for new plans don't take the policy immediately in one visit. Check his ID card and confirm with the concerned branch, before his second visit. If it's confirmed that he/she is a genuine insurance adviser then only consider taking policy from him.
Never hand over cash to any new/unknown insurance agent for new proposal/renewal premium to avoid insurance frauds. Pay through account payee cheque only, clearly mentioning Company name and amount in it. Always write the purpose of issuing cheque behind it like, "For new proposal in the name of ******* for policy 820-20-15, sum assured Rs. 500000, annual premium Rs. *******" or "for renewal premium of policy/policies no. ******"
Take follow-up after issuing cheque after two-three days if you do not receive any message from an insurance company. (Nowadays all insurer send message for completion of new proposal to customers mobile no.)
If you always give cash or cheque to your agent for deposit of premium then at least check the status of your policy in every 6 months.
Create your online account with the insurer to know the status of your policies anywhere and anytime you want.
One can never know what type of mediums and means these fraudsters are using, you can only be vigilant to avoid such type of insurance frauds.